Brookline
The League of Women Voters is a nonpartisan organization encouraging the informed and active participation of citizens in government. It works to influence public policy through education and advocacy.
The League of Women Voters of Brookline began 100 years ago.

Join us as we remember...
100 Years of History & Change
For those who missed the program
it can be viewed here on Youtube:

--------------------------
BROOKLINE VOTERS
The November 3rd election is coming soon!
Register to vote by

OCT

24

th

.

Then you have...
Get the Election Information You Need:  VOTE411
Brought to you by the League of Women Voters Education Fund
--------------------------
TALKING ABOUT VOTING
Voting Rights, Elections & Democracy
Books for Young People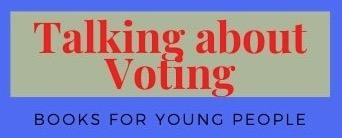 --------------------------
The League of Women Voters of Brookline's mission is to empower voters, defend democracy and demand accountability at all levels of government. This includes meaningful reforms to laws, policies, customs and practices in order to eliminate systemic racism. We call for transparency in the investigation process and justice for all victims of racism. Every person deserves equal protection and safety.  We pledge to work with the Brookline community for meaningful reforms to end systemic racism in our own backyard.  

    



There's no right to vote without a right to live.

 
Democracy is Not A Spectator Sport
Be sure to participate!
Resources for assistance during the pandemic are available:
The Town's website with updates on local information and residents with coronovirus infection:
Brookline's Coronavirus link
Local organizations providing direct assistance / also needing donations:
Brookline Food Pantry
Brookline Safety Net
Brookline Community Foundation Safety Net Fund
Local organizations gathering volunteers and resources:
mutualaidbrookline [at] gmail.com (Mutual Aid Brookline email)
inspoexpo.brookline [at] gmail.com (InspoExpo Brookline email)
Brookline Interactive Group (BIG)
Local business online ordering links from the Brookline Chamber of Commerce
                                    

        THE CENSUS HAS STARTED. BE SURE TO BE COUNTED!
                                          Click here to find out ->     Why The Census Is Important

FILL OUT THE CENSUS FOR YOUR HOME AND REMEMBER - KIDS COUNT!
US Census Response deadline is delayed until August 14. You can respond online, by telephone in many languages, or by paper form. An accurate count will determine Brookline voting districts and eligibility for funding local programs for the next ten years. https://youtu.be/Syg4zqb0iCU
Here are the recent Engaged Citizen Corner columns from the Brookline TAB
                                             

You may have received our recent appeal for tax-exempt donations to the Sara K. Wallace Fund for Voter Education, which provides vital dollars for our community forums, voter information and publications such as the Voters Guide and Brookline CLOSE-UP: A Citizens Guide to Town Government. We welcome your support!
 League of Women Voters of Brookline | (617) 566-3238 | |info [at] lwvbrookline.org